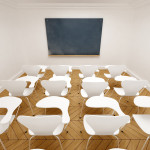 Regardless of your need being live Instructor Led Training, eLearning or a combination of any modality, we work with your team of subject matter experts to design an interactive learning experience where the knowledge is applied to the desired job behaviors in simulation format.

Outcomes Today has numerous pre-constructed platforms & topics available, including the revolutionary new 60MINUTES for Impact® workshops,  we specialize in customized solutions for individual client needs.
While we are open to any topic whether "soft skills" or technical training, see the menu selections for more specifics on our available programs and services.