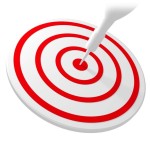 Let Outcomes Today®, LLC keep your corporate learning initiaves, performance development strategies and meeting presentations on target.
Bob Heller's 30+ years experience in sales, management and design and delivery of live, web based and eLearning experiences can work for you.  Whether it be small meeting facilitation, large group programs, workshop design, international training, or building entire learning curriculums, Outcomes Today has the experience and will work with you to find the absolute best solution.  Mr Heller has designed, developed, presented and facilitated programs for corporate clients, ASTD, SPBT and Training Magazine among others.  He is an award winning training executive and sales manager with the experiences you can draw upon to advance your organization.
Click the heading below for more information:
Program Development
Whether it be your presentation at the next sales meeting or training for that new product or service you are considering, our skill at crafting and developing engaging and interactive approachs can be the solution you need.  Your initial consultation is always without obligation, so contact us today.
Workshop Design
Should you use live, web based, or self-paced delivery formats?  No matter the modality,     transform your meetings and workshops to interactive and engaging value added interactions by applying our collaborative, non-threatening, peer-to-peer learning approach.  Give us a call and we can talk about your strategy.
Curriculum Design/Development
A past client bragged about having over 500 course listings in their system, yet were continually being tasked with developing new solutions for the challenges their organization faced.   Don't let quantity overpower quality of your solutions. Our Outcomes Today based approach aligns individual job competencies to learning activities creating reusable and enduring content and saving you money.  We'll start with your existing position descriptions, or help you craft competencies for the position, and then start building aligned course-ware supporting the job behaviors.  Give us a call and we can show you how this was done for a global sales force.
Facilitation Services
Need to train your employees on the newest procedures?  Not only will Outcomes Today provide the best strategic approach, but we can help deliver the program for a lot less than you may expect.  We have alliances with professional trainers and can fulfill your needs whether they be a series of local workshops or a coordinated global initiative.
Presentation Consultation
No Power Point Poisoning allowed!  Break from conventional wisdom and let us help you put together a knock your socks off, engaging presentation for any event you may be faced with. Using highly graphical content you can be assured you'll never bore them again!
Strategic Planning
Are you overwhelmed with the never ending project cycle? We'll work with you to ensure your projects are aligned using our Learning Strategy Blueprint™ which aligns available/projected course-ware to your curriculum(s) and business objectives. Contact us today to get started!
Individual & Performance Coaching
Coaching is all about catching employees doing the right things, and then empowering them to do it right.  Whether this applies to individual effort, or to your overall focus, we can help by drawing from our years of corporate managerial experience and helping you find the best solution.  Bob Heller stands ready to work with you in developing the best strategic approach to your organizations' learning and development needs.