Nope, that's the last one! In April of 2021 President Biden nominated David Chipman (pictured) to be the new head of the Bureau of Alcohol, Tobacco, Firearms & Explosives (BATFE). Chipman spent 25 years as a special agent in the BATFE, monitoring firearm trafficking from Virginia to New York City, even spending an assignment as the Agent in Charge of the local Norfolk, VA. BATFE field office. Upon leaving the ATF, Chipman became a senior policy advisor at the Giffords organization, a premier anti-firearm "think tank". In late-2013, he joined ShotSpotter as the senior vice president of U.S. public safety solutions1. In September of 2021, after some contentious hearings with the US Senate Judiciary Committee, his nomination was withdrawn by the current administration
In April of this year President Joe Biden held a Rose Garden ceremony announcing his current nominee to lead the BATFE. Steve Dettlebach, a former U.S. Attorney for the Northern District of Ohio, and failed Democratic nominee for Ohio Attorney General. At this same nomination ceremony, Mr Biden announced new regulations regarding "ghost" guns, just preceding his nomination pick – a direct reflection of the intentions of the President's nomination.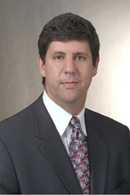 The now current ATF Director nominee, Dettlebach is a long standing, federal government & DOJ attorney since first being a law clerk in the US District Court for Washington, DC. Admittedly, he does not have the same baggage which led to the removal of his predecessor, however, outside of prosecuting cases in Ohio, Maryland, and Washington DC, he has little background in the firearms industry.
U.S. Representative Richard Hudson (R-NC) is a leader on defending the Second Amendment, supporting H.R. 38, calling for universal Concealed Carry reciprocity rights across the country, released the following statement on President Joe Biden's nomination to lead the Bureau of Alcohol, Tobacco, Firearms and Explosives (ATF):2
"President Biden's proposed ghost gun regulations and his nomination of former Obama appointee Steve Dettelbach to head the ATF are direct affronts to our Second Amendment. Biden's nominee has supported radical gun control and would vastly expand the overreach of the ATF. Additionally, today's announced regulations would not have stopped the recent mass shooting in Sacramento committed by a dangerous felon released early by soft-on-crime Democrats using a stolen firearm.
"If President Biden is serious about ending gun violence, then he should stop targeting law-abiding citizens through today's nomination and regulations, and instead support law enforcement, end soft-on-crime policies, and defend citizens' right to protect themselves by supporting H.R. 38."
American citizens deserve a Director of the BATFE who will first uphold and enforce existing law, before attempting to initiate new rules, policies, and regulations which further infringe on our rights. The "left" seems to have a proclivity for making criminals out of freedom loving, law abiding citizens, while at the same time extending privilege to the real criminals.
The voters of Ohio rejected Mr. Dettlebach' s run for the Lt. Gov position in their state. It is now time for the rest of us to speak up and contact our Senators.
The United States Concealed Carry Association's PAC3 recently held a campaign for law abiding, responsibly armed Americans to contact the US Senate Judiciary Committee (currently in confirmation hearings for Mr Dettlebach) and their US Senators expressing the desire that this nomination be rescinded as was the prior one.
Use this link to the USCCASL communication and fax or send a completed letter to your Senators!
Footnotes:
1: Information taken from Wikipedia: https://en.wikipedia.org/wiki/David_Chipm
2: Information taken from Wikipedia: https://hudson.house.gov/press-releases/hudson-opposes-atf-nomination-urges-passage-of-concealed-carry-reciprocity
3. The United States Concealed Carry Association for Saving Lives: (https://usccasaveslives.org/)